TemporalFlux has put together a truly impressive collection of behind the scenes information and artifacts. If you've ever had a question about Sliders, the answer is here. This is one of the few sites that you simply must visit before posting on the Dominion Sliders Board.


Matt Hutaff (SpaceTime) is the mastermind behind EarthPrime. Simply put, it has the most complete set of episode synopses I have found on the 'net. There are also article reprints, Earth 211, comic scans, and an exclusive interview with Clevant Derricks (Rembrandt Brown, a.k.a. the Cryin' man)


Earth62.net sports the Web's most impressive collection of Sliders Screen shots, video clips, and promotional photos. You'll also find Sliders news, a Sliders trivia game, and fan fiction.


Don't see the link you're looking for here? Jessie Mallory has put together the most complete collection of Sliders links on the Web. As if that weren't enough, she's taken the time to sort the links into categories. This site is a must for your bookmarks.


Blinker runs one of the funniest Sliders sites on the 'net. If you thought David Peckinpah screwed-up Sliders' last three seasons, you should see Blinker's Earth 69. On this world, Peck was in charge from the beginning. Also featuring 'Captioned That' and 'Strawberry Quinn Forever'.


What if you found a portal to a parallel universe? What if you could watch 'Sliders' on a thousand different worlds? My friends and I found the gateway. Now you too can view the shows that might have been...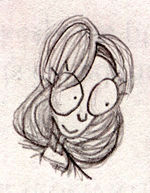 At Pieces of My Mind, Tigs shares her Sliders fanfics with the world. Featuring the series BibFics, Infinities and Divergence, and (just maybe) a little of her poetry.

By QBall79


By Slider_Sarah


Informant runs the Unofficial Sliders the Movie site. If you don't see it here, it's just a rumor. Includes movie news, quotes from producers and actors, a cast list, and images.


Your gateway to the Sliders online community


FogBoy's Unofficial Season 6 site